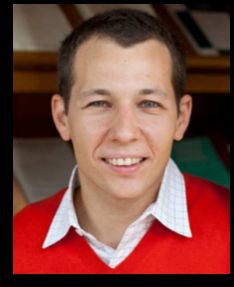 Prof. Oleg Itskhoki has been awarded the 2022 John Bates Clark Medal, one of the most prestigious and eagerly anticipated AEA awards annually each April (formerly biennially from 1947-to 2009) to an American economist under the age of 40, who is judged to have made the most significant contribution to economic thought and knowledge. Established as an American prize, it is sufficient that the candidate works in the US at the time of the award and US citizenship is not required. The Clark medal brings notable professional benefits, and several winners have gone on to become Nobel Laureates. This award has been formerly granted to prominent scholars, such as Paul A. Samuelson, Milton Friedman, Franklin M. Fisher, Daniel McFadden, James J. Heckman, Paul R. Krugman, and other distinguished scholars offering a seminal work to economics.
Prof. Oleg Itskhoki holds a BA in economics, from Moscow State University, an MA in economics, from the New Economic School, and a Ph.D. in economics, from Harvard University. Prof. Oleg Itskhoki holds the Venu and Ana Kotamraju Endowed Chair in Economics, at the University of California, Los Angeles, he is an NBER research associate, CEPR research affiliate, and an associate editor of the American Economic Review. His research interests concern macroeconomics and international economics, where he studies globalization and labor markets, currencies, exchange rates, and international relative prices, as well as other topics. He is a distinguished scholar and his research currently enjoys more than 6.5 thousand citations, according to the Google Scholar database. Prof. Oleg Itskhoki was a participant of the Review of Economic Studies Tour, a Sloan Research Fellow, a recipient of the Excellence Award in Global Economic Affairs from the Kiel Institute for the World Economy, and was on the IMF's list of 25 influential economists under the age of 45.
The Editor-in-Chief and the Editorial Board of the RSI J congratulate Prof. Oleg Itskhoki on this achievement!
Academic Profile by:Dimitrios TSIOTAS, Assistant Professor, RSI J